Thirty Seconds to Mars Nails
30 Seconds to Mars has always been one of my favourite rock bands. Today's design is a tribute to their new single "Up in the Air".
How I made this
First, apply a base coat to protect your nails and smooth ridges.
Second, apply three coats of Sally Hansen: Complete Salon Manicure — 410 Lavender Cloud to the middle finger and thumb.
Then, apply two coats of No7: Stay Perfect — 300 Stand Back to the index and ring fingers. I wouldn't say it perfectly matches the colour pallet of the album cover, but I didn't have anything more suitable than this.
Next, apply two coats of any black nail varnish. I used Rimmel: I Love Lasting Finish — 080 Black Cab on the pinky.
Now it's time to let everything dry completely.
Use nail stripping tape to recreate "Up in the Air" logo. Very carefully apply two coats of any white nail polish on the ring finger (I used Barbara Daly — Snow) and two coats of the blue lacquer on the thumb.
Finally, apply any black craquelure varnish on the middle finger that will symbolize zebra stripes. I used Collection 2000: Nail Smash — 1 Black Smash.
Let your nails dry before you apply the top coat because you don't want to smudge the entire design.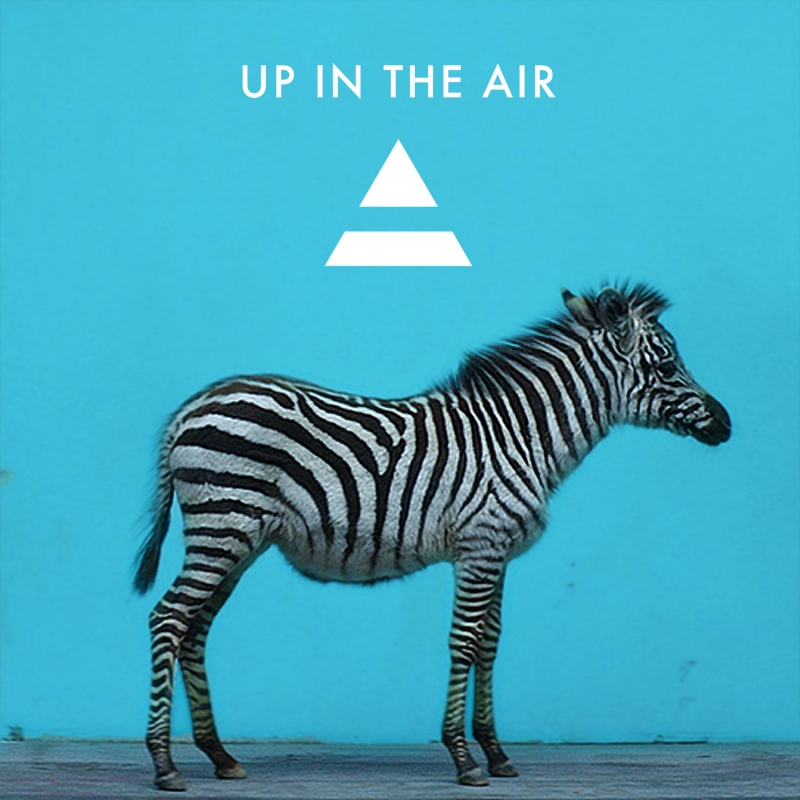 "Up in the Air" single cover belongs to marsiscoming.com.