Half Moon and Gold Cross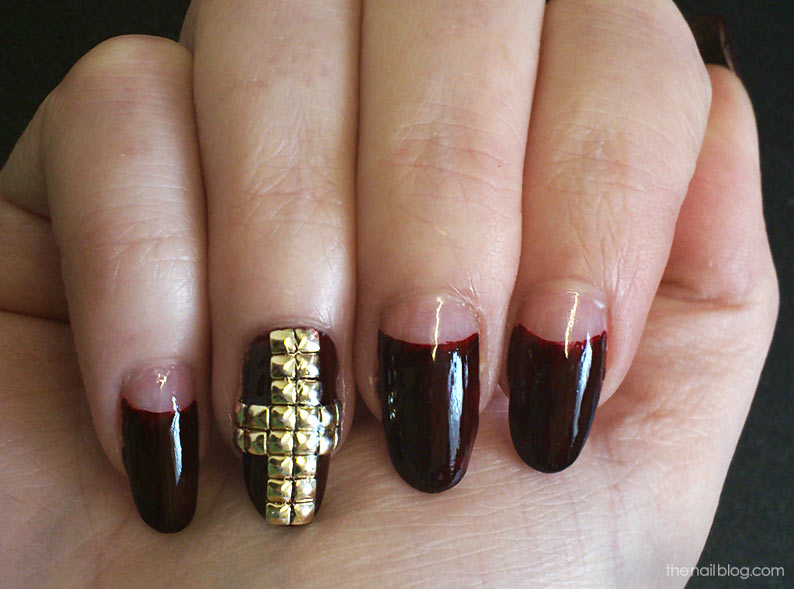 I made this mani especially for my trip to Evanescence gig in Manchester.
How I made this
Paint a base coat.
Use you favourite method to create half moon design. Here I used image plate m19 by Konad which is suitable for outlining nice curves. Once you defined your half moon curve, there shouldn't be any problem in painting two nice coats of purple nail polish Barbara Daly — Drama.
Paint the entire ring finger this colour if you want to apply studs in the shape of cross afterwards.
With any clear nail polish apply gold square studs to the ring finger.
Apply top coat for smooth and lasting finish.